Welcome
Welcome to Vigne Matte where nature goes hand in hand with history and the amazing tale of Prosecco Conegliano Valdobbiadene DOCG envelopes the UNESCO hills!
A place suspended between sky and land perfumed by a glorious past lives in a splendid present and is constantly projected towards the future.
This is not just a winery, but a microcosm where tradition reigns and the skilled practices of growing Prosecco, known as the gold of Treviso province, is passed on from generation to generation.
Make yourself comfortable and enjoy our window on the world ...
The territory
The name Rolle has been quoted in different ways (Arolle, Airolle, Arrolle…) and probably derives from the Latin rubus, i.e. bramble.
Rolle has been the ideal place for growing vines since ancient times, thanks to its micro climate and sandstone subsoil rich in the mineral salts important for the grape's sapidity and scents, later released by the wine; that's why Vigne Matte has chosen this area.
Our winery owns an historic vineyard with ancient vines that sprouted spontaneously between the earth and bare rock, hence the name 'Vigne Matte' (besides meaning 'crazy', in Italian the word 'matta' also means something unusual, like a plant that grows in a different place from its normal habitat). Throughout this territory, work is done manually, a sacrifice we face because we want to preserve Prosecco's DNA.
Awards

Our certifications/ AWARDS

Vigne Matte strictly follows all the quality rules in its production processes and the laboratory analyses so as to achieve national and international certification.
Vigne matte

Our wines

Wine is the Earth's art and poetry
Our wines

Conegliano Valdobbiadene Prosecco Superiore DOCG Spumante Extra Dry 'Millesimatte'

Made from carefully selected Glera, Perera and Verdiso grapes, after slow re-fermentation and a long period on the lees, our Millesimatte stands out on the palate with its strong personality and flavour.  Scents of white flowers and jasmine emerge on the nose.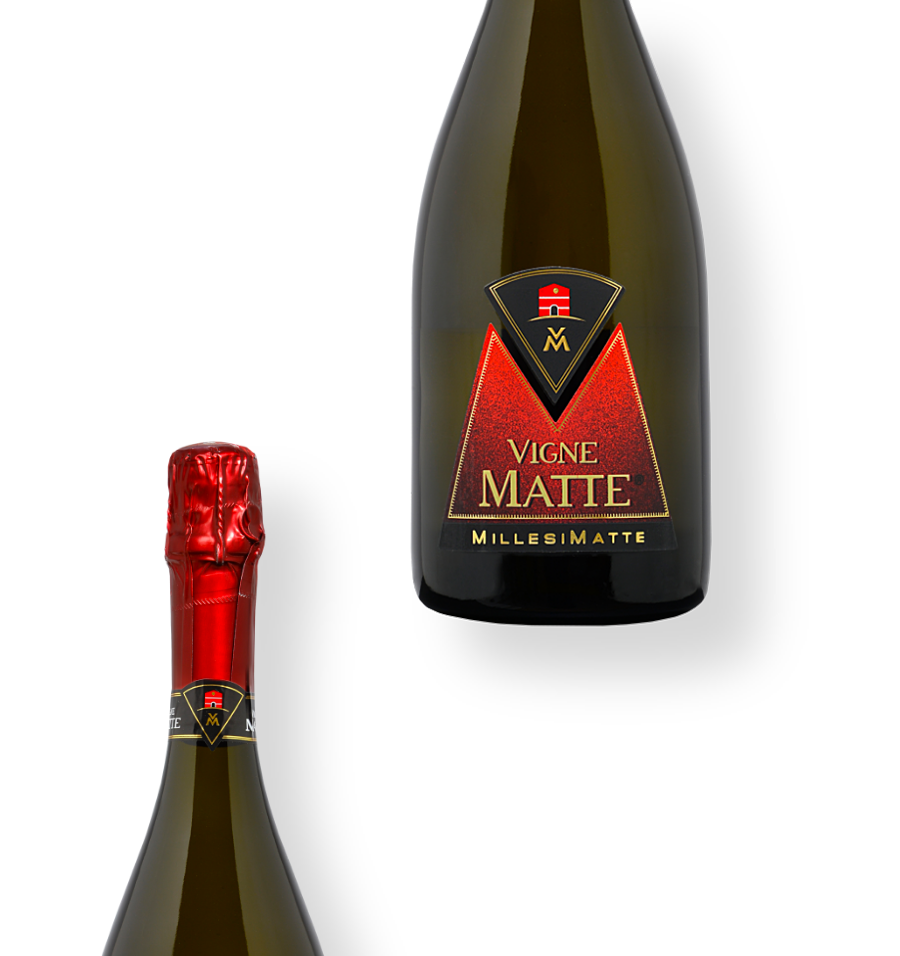 Our wines

Conegliano Valdobbiadene Prosecco Superiore DOCG Spumante Extra Dry Cuvée

Glera and other indigenous varieties such as Perera and Boschera from vineyards on several slopes are used to produce Prosecco DOCG Superiore Extra Dry, featuring delicate scents that recall the grape varieties involved: green apples and citrus fruit.  The flavour is well-balanced, with the fruity hints released during tasting.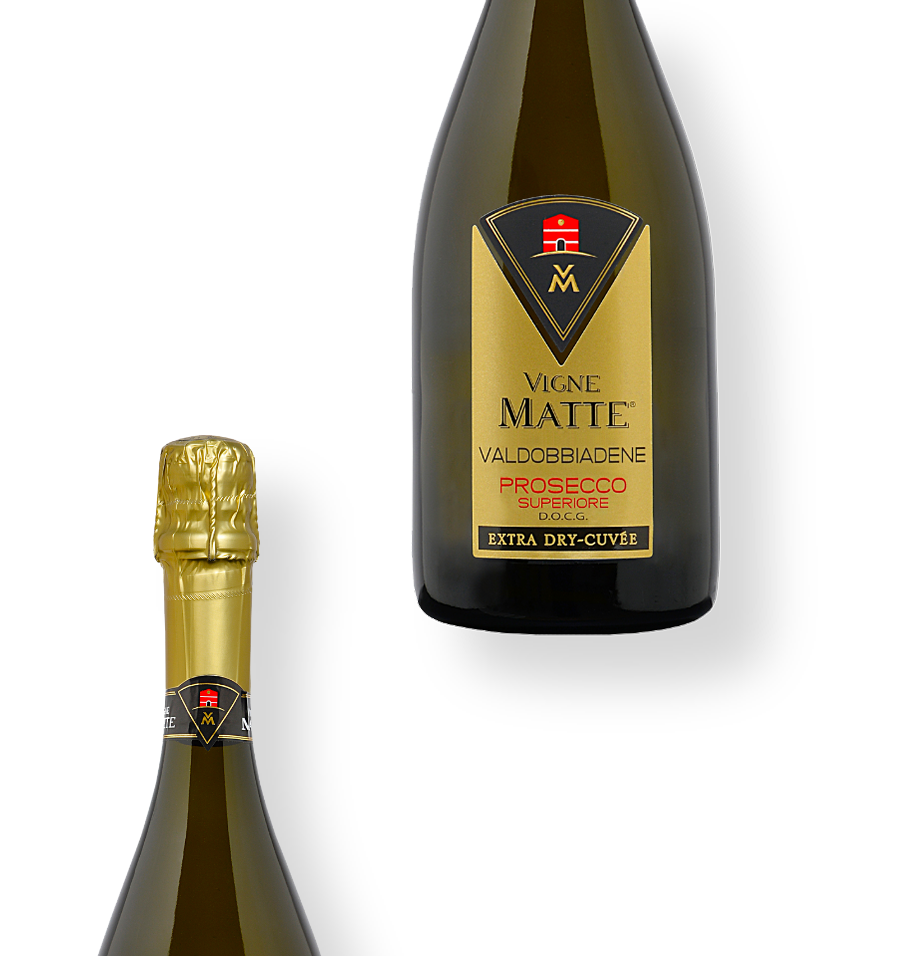 Our wines

Conegliano Valdobbiadene Prosecco Superiore DOCG Spumante Brut Cuveè

Brut sparkling wine produced by the Charmat method with Glera grapes and indigenous variety Verdiso, recalls the origins of Prosecco. The scent of unripe fruit and acacia blossoms and the well-balanced flavour blend acidity and residual sugar into a single, pleasant harmony.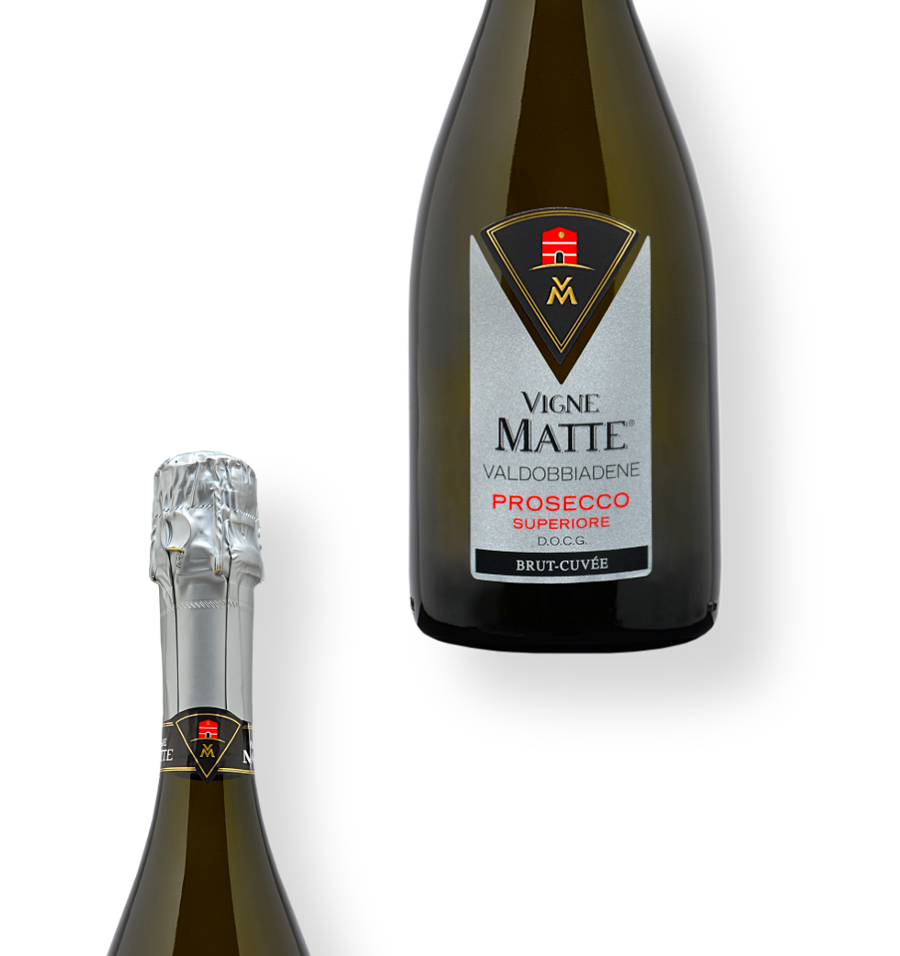 VIGNE MATTE

Naturalmente Diversi